The fastest way to grow your business with the leader in POS Technology Check out our options and features included.
i-Laundry is the most

complete.

customisable.

user friendly.
With functionality and ease of use that is unmatched by any other dry-cleaning product, i-Laundry is the perfect solution for your business, be it a small "Mom and Pop" store or a multi store enterprise environment.
---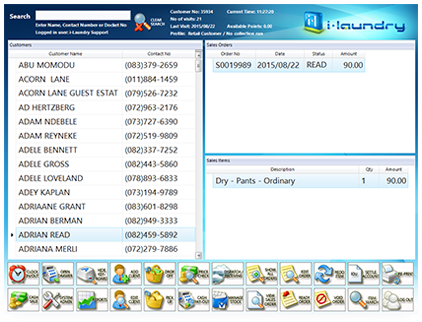 Customer Management
Keep a complete record of your client information for personalized service, fast processing and complete customer satisfaction.
Track customer spenditure and increase sales by making use of i-laundry's built in loyalty programs. You can also offer bonus points to your current customers when they refer a friend to your business...
Automatically notify your customers their items are ready, when their garments remain uncollected or thank them for visiting that day and keep them thinking about you.
---
Ease of Use
Designed for touch screens, i-Laundry places Dry Cleaning and Laundry Management at your fingertips. i-Laundry is user-friendly ,fast and easy to learn.
Our software increases productivity, eliminates mistakes and reduces service time, cutting the queue at the cashier counter. Clerks quickly adapt to the minimal number of transaction steps.
i-Laundry truly is the best way to manage your dry cleaning and laundry business.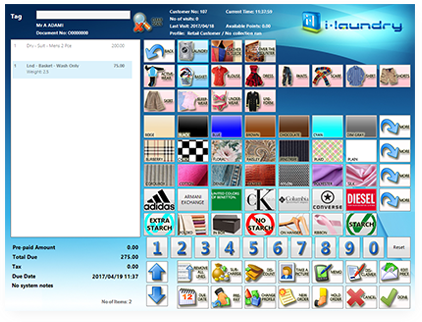 SMS / Email Notifications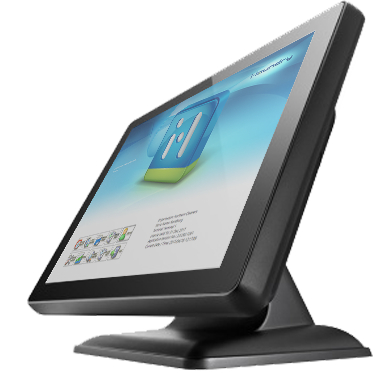 Time & Attendance Control
Happy Customers
Trusted by some of the world's biggest brands.
We are extremely happy with i-Laundry. The system is an extremely powerful software package which we found easy to get started with. We continue to be impressed with the responsiveness of the tech support team. The service we receive from the them online and telephonically is friendly, professional, absolutely timely and extraordinarily efficient.
Moving from a manual system to an automated system for our dry cleaning and laundry was long overdue. Having done some 'google' research; amongst others, we came across i-Laundry. It has certainly lived up to our expectations.

All kudos must go to Peter Parsons for his tremendous support to us.
Running a multi-store, multi-faceted business is not easy. i-Laundry has however simplified this and made it an absolute dream to do.

I cannot imagine how anyone running a multi-store dry-cleaning group can be doing it properly without i-Laundry. I honestly recommend that you look into using i-Laundry and the benefits it offers large corporate businesses like ours.
i-Laundry is the most customisable system I have ever worked on and what I truly liked about it, is the way the system is made to work around your business and not by you having to adapt your business model to suit the system as is the case with all other systems I have worked on in the past.

I truly recommend i-Laundry to any cleaner that is serious about the way they run their business